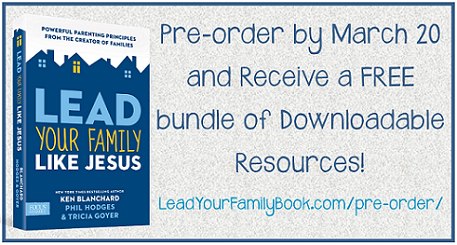 I am so excited to get to read the new book by Tricia Goyer, Ken Blanchard and Phil Hodges, Lead Your Family Like Jesus!
To find out more about the book and the authors go to their website, Lead Your Family Like Jesus.  There you can find out about the book as well as take a Free Parent Ego Assessment.  Very eye opening!  There is also a great resource page with videos and downloads.
If you like what see you can pre-order the book and receive a free bundle of downloadable resources just for you!  All you have to do is click the picture above to pre-order!
Keep your eyes open in March for a review of this book right here!
Get Your Free Printables!
Sign up to get your FREE printables to help you cultivate a relationship with God! Don't miss one more day of connecting with God!