On April 10th several kittens were born… We were blessed to receive 2 of them.  Now I have had well over a dozen cats throughout my life and know a lot about them, but one thing I had never experience that I remember are multiple kittens.  I am sure we had them growing up I just don't remember them.  Had I remembered I might have said NO… and yet on the other hand I would have certainly said YESSSS!
Here is a picture of our bundles of joy at 7 weeks old.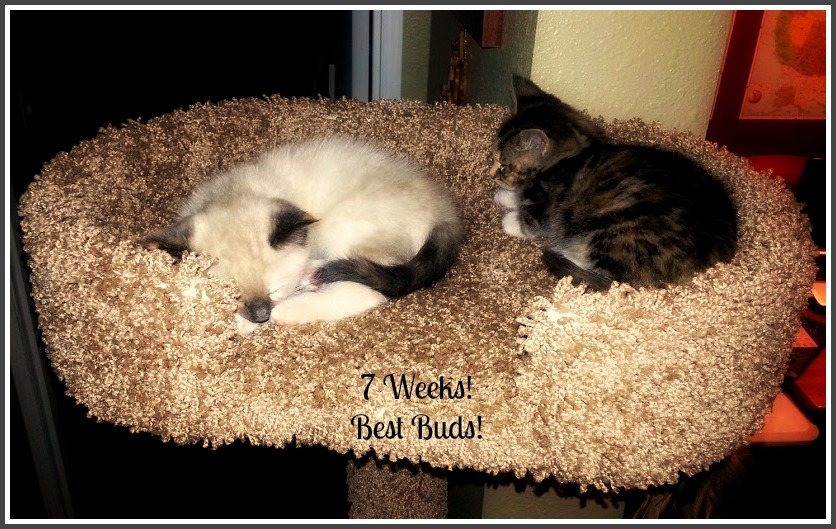 Now! Are they not the cutest things in the world!  They were spectacularly adorable!  Sisters and litter-mates they went everywhere together.  Which is evidence below!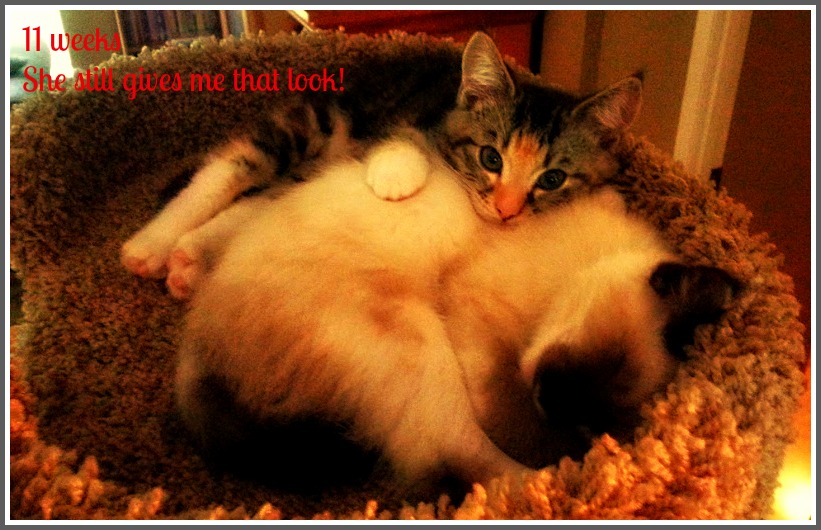 The one on top, the tabby, is Chloe.  I totally and unconditionally fell in love with her.  She was my little snuggle bug.  The one on the bottom is Lilly and she and my daughter immediately bonded.  She is sweet and beautiful and definitely more grown up!  Chloe is a goof ball and silly and not real coordinated! lol  Lilly is beautiful, too grown up for some kitty games and extremely coordinated and catches flies mid air to eat them just so we are protected from those germy little creatures!
Fast forward to this week….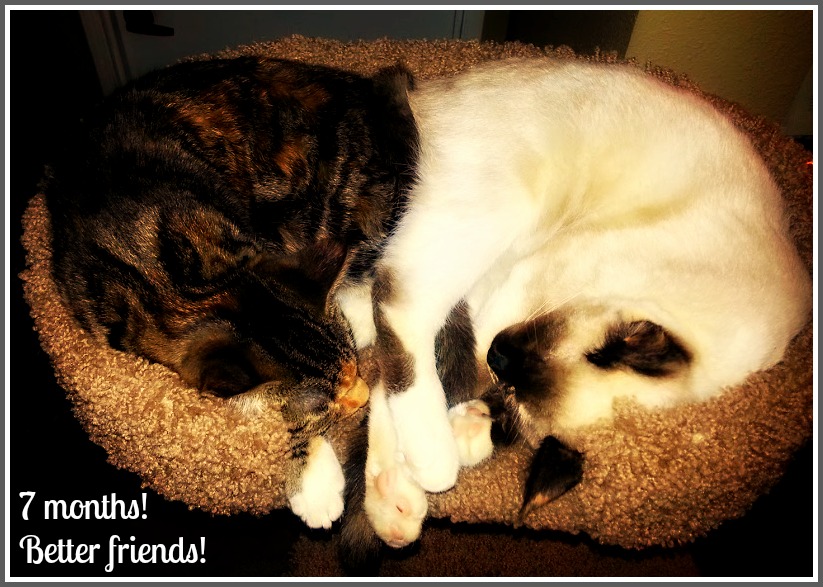 They are certainly kittens at heart, but as you can see they have seriously grown!!!  I have to constantly remind myself that they are still kittens!  So their phycho raging through the house at 100 miles per hour between legs and over couch backs and up curtains will soon end!  Right??? lol
This is just a little snap shot of some of the joy that has been deposited into our lives because of these kittens and we are forever grateful!  What joys are in your life and why are you grateful? I would love to hear your stories.
Be blessed!