I don't know if any of you know about Susan Marlow's books but my daughter has been reading them since she could read in kindergarten.  She has fallen in love with them and has every book, even some that are autographed!  So you could say that she is a fan. When I found out that Ms. Marlow was looking for some people that could review her new book "The Last Ride" and let the world know what we thought, of course I had to jump on it!  My daughter was beyond excited.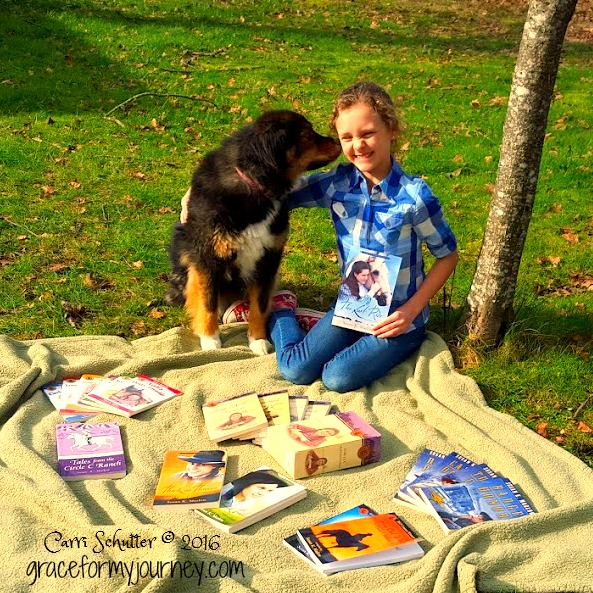 Historical Fiction
My daughter loves historical fiction and she loves books that have excitement to them.  This has both.  If you don't know, Andi (Andrea Carter) is the main character in the Circle C series and started when Andi was just a tiny little thing getting ready to start school and has followed her throughout her life until the most recent book, "The Last Ride," when Andi turns 16.  Her life has had it's shares of adventures with ups and downs and this newest book doesn't disappoint.
Age Recommendation
"The Last Ride" is written for children 12 and up so I chose to read it aloud with my daughter (11 years old) instead of reading it separately.  We had a blast!  We both were irritated at characters and Andi together and we both cried together.  It was truly a wonderful experience.  But we love reading aloud in our house.  One thing reading aloud did for us was create a time and space to chat about the choices made by Andi and her family.  It was great to dialog about what they should have done differently and whether or not we might make the same choices.
Just like all the other books in this series there are many fun moments and yet Andi is growing up and has many things to deal with. To begin with, her wayward cousin comes to stay with them. Their family has been charged with helping to get him back on the right track but that proves to be harder than any of them expected. Another is the unexpected return of an old friend and finally a shattering life event. Andi is faced with many new emotions as her life is turned upside down such as pain, suffering, grief, anger and hatred. She has to decide if she is going to follow the path of forgiveness and live free in God's will or harbor anger and bitterness. Which one is easier to live with?
Because of the grief and pain that Andi has to deal with, I recommend younger children read with a parent so they can discuss what they are feeling.  It brought me to tears too so I know it can be hard to process for our kids.
Final thoughts on "The Last Ride"
As my daughter said when we finished it, "It was a wonderful book, but painful to read at times. I am happy it is over and wish it would never have ended." My sentiments exactly.
All in all it is a wonderful book and I highly recommend it for your readers and can't wait for the next one!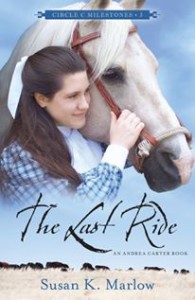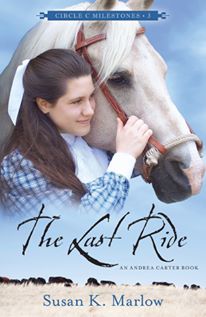 I also wanted to mention that one of the amazing things about Ms. Marlow is that she creates study guides for all the books!  My daughter is doing the study guide for "The Last Ride" right now and is loving it.  So if you are a homeschooler, it's a great little unit study for your kids who want something different than the same thing all the time. I will make sure to list it below for you to find.
I hope you enjoy!  Happy reading!
"The Last Ride" on the  Circle C Milestones website.  Here you can have the books personalized with an autograph!
"The Last Ride Study Guide" on the Circle C Milestones website.
Find out about all of her Circle C Adventures here!
Disclosure of Material Connection: I received one or more of the products or services mentioned above for free in the hope that I would mention it on my blog. Regardless, I only recommend products or services I use personally and believe will be good for my readers. I am disclosing this in accordance with the Federal Trade Commission's "Guides Concerning the Use of Endorsements and Testimonials in Advertising."