I don't know if you know much about the Haka, but the video below shows a powerful Haka performed at a marriage ceremony filled with passion that would rival the passion of our faith.  The Haka is a traditional ancestral war cry, dance, or challenge from the Māori people of New Zealand.  I have seen them before and they intrigue me yet this one actually brought tears to my eyes.  Not because of the Haka itself, but because of the passion, love and devotion to tradition you see in each one of them.  They are passionate about their history!
In America we tend to guilt everyone into feeling terrible over our history and where we come from instead of having a passion for our diversity and history.   And yes, all histories of all nations have negative and bad things, but what about the good?  We tend to forsake all because for the one thing we don't want to remember.
What Does the Passion of the Haka Have to do With Faith?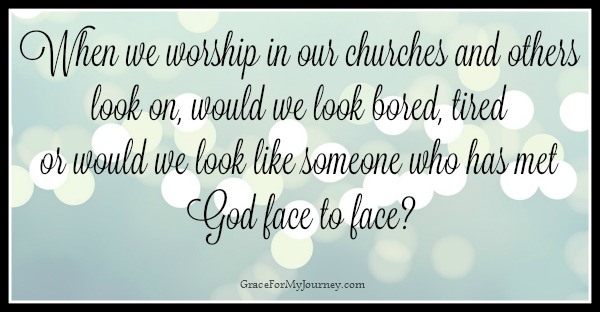 Why the Haka? The Haka doesn't have anything to do with God, or does it?  Just watch the passion!   Again, here in America we usually praise and worship our God quietly so we don't disturb anyone.  And if someone tends to be more outgoing in their praise there are all kinds of names attached to them.  Nut, crazy, flamboyant, charismatic, etc.  But if we, as followers of Christ, put as much passion, love and devotion into our faith, and the love we have for Jesus and His message ~  just like there is in this Haka… image what impact it would make in the world.
I am not saying we have to yell and slap our hands and make funny faces… but God is a passionate God… passionate about us… we should be passionate about Him.  And maybe that means slapping our hands and yelling sometimes in some way.  Maybe it means crying, getting on our knees or crying out to God in a loud voice! Maybe it is singing, painting, drawing or dancing. Maybe it is writing.
When we worship in our churches and others look on, would we look bored, tired and ready to go home or would we look like someone who met God face to face?  Would we look like someone who has a secret to something amazing that we just can't wait to share?  Do we look like someone who has been set free from death row?  Or do we look like we don't care at all? Let's stop fearing what people think of what we are doing and start fearing letting our God down when He seeks our praise and time with Him. He did die for us after all.
"But everyone who denies me here on earth, I will also deny before my Father in heaven." Matthew 10:33