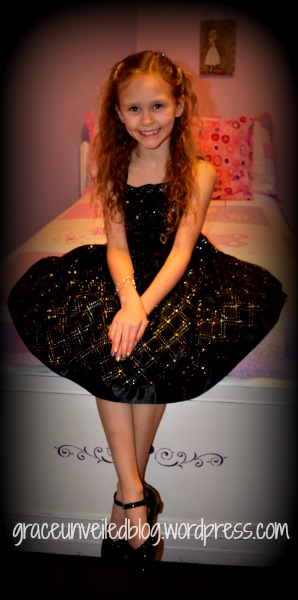 I am so happy to be back into the world of blogging!  I have missed writing so much that it just about drew all the joy out of my everyday life!  Not completely 😉  but sometimes it felt that way.
The last few months have been filled with family vacations, Thanksgiving, Christmas and lots of horse riding, horse shows, school, church and just plain old life!  There were so many wonderful and challenging things that I didn't know where to start, until I saw my daughter dressed up for the annual Daddy Daughter dance and I knew that instant what I would write about.
My daughter is blessed to have an incredibly loving and amazing daddy.  Not all of us get the chance to grow up with a daddy that is truly committed to his wife and kids like my husband is.  He spends all his efforts on taking care of us and he never wants his little girl to grow up believing she isn't important or worth the time.  He wants her to truly grow up knowing what a real man is and how he should take care of her.  He wants her to know that she is fully loved no matter what kinds of things she does.  You know, those things that make you think you deserve otherwise?  He wants her to know that regardless of the trials she goes through he isn't going anywhere and she will never be alone.  What an amazing daddy!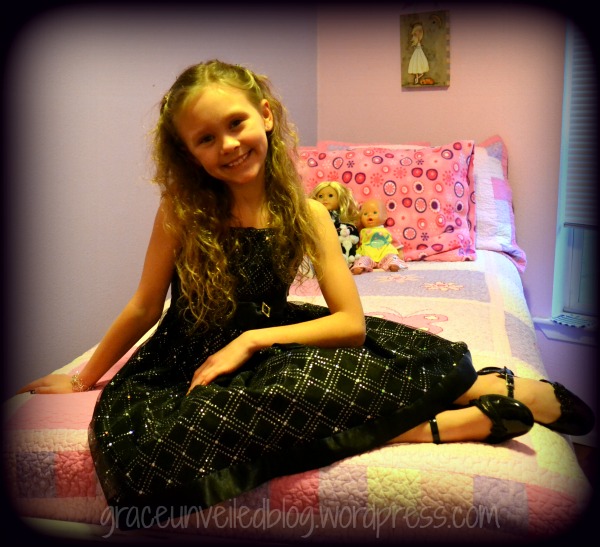 This is the third year that my man has taken our beautiful Muppin to the Daddy Daughter Dance.  I loved seeing them get dressed up and the excitement in her knowing that her daddy was spending a special evening with just her.
When they got home I got to hear from her all the sweet memories they had made together and after she went to bed I got to hear from my man.  He was so happy to make her happy but he was also very sad.  When I asked why, he told me about the many daddies and daughters that went that night and how the majority of the daddies sat on the bleachers on their phones while the girls played.  Now girls will gravitate to their friends of course, but that is especially true if daddy didn't really want to be there.
He spoke of the down cast faces of the dads and how they rarely even looked up from their phones to watch their girls.  You could tell many of them really did not want to be there. To the girls it was as if the dads were not even there and those girls… well they might as well be invisible.  It broke his heart and made him sad.  It broke mine too and made me realize how much we ignore our kids today and the phones of today are a major contributor of that.  Now I love technology along with the next girl, but do we use it at the expense of our kids?  Question: Will your daughter know she is loved if she never sees your eyes because you are too busy looking somewhere else?  Cast your eyes on her daddy (your boys too but that is another post), she needs you!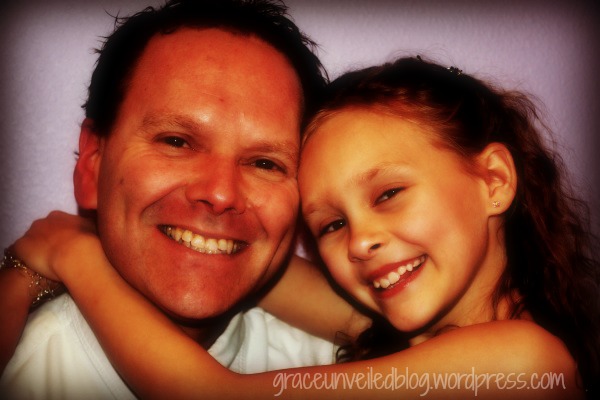 "See what great love the Father has lavished on us, that we should be called children of God! And that is what we are!" 1 John 3:1a
Are you lavishing love on your girls?