This is our girl Sadee.  Sadee is Hebrew for princess and she certainly is a princess there is no doubt about that.  Our Muppin adores her!  She is an incredibly silly dog and loves us all fiercely at that same time.  As you watch her you are acutely aware how her devotion to us is unwavering.  We love her!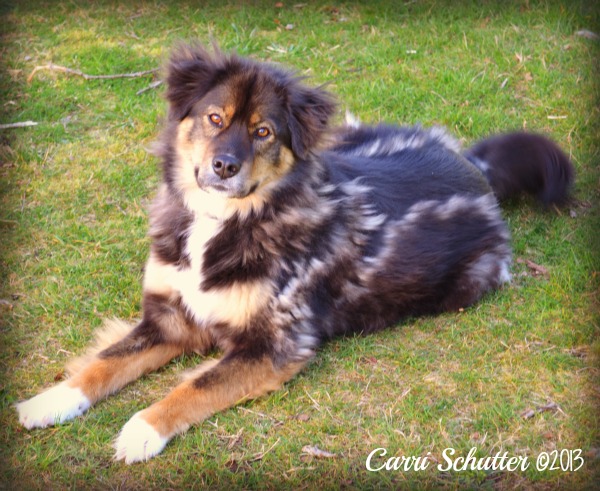 It doesn't matter if our daughter seems uninterested in Sadee, Sadee is still sitting with her and waiting for her moment with our Muppin.  She is eagerly watching and waiting for the slightest change in Muppin.  She is ready.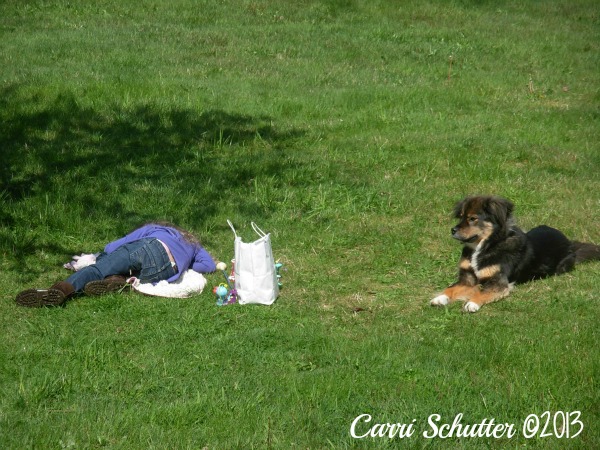 Sadee's eyes are ever on her master, just waiting for the moment he will show her attention and give her what she needs the most… his love.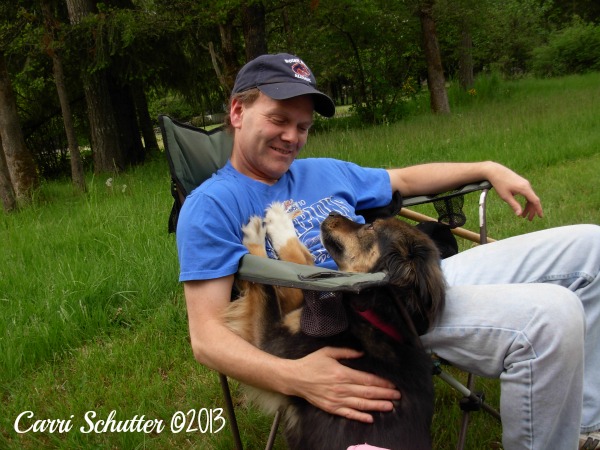 She is a dog, yet when I look at her I see the lessons we could all learn about us and our relationship to our God.  I don't believe for one moment that it is a coincidence that God made these incredible animals to be so loyal and fixed on us the way they are.  I believe it is a lesson to be learned if we open our eyes and hearts long enough to see it.
The Bible says we are to keep our eyes fixed on Jesus!  Hebrews 12:2 says "Let us fix our eyes on Jesus, the author and perfecter of our faith, who for the joy set before him endured the cross, scorning its shame, and sat down at the right hand of the throne of God."  Do we really keep our eyes fixed on Him?  I believe when we look at most dogs we will see a snapshot of the kind of devotion we are to achieve.
Do you get as excited to talk to God as your dog does when you walk through the door?  Do you want to spend as much time with God as your dog wants to spend with you?  Is your heart so fully devoted to Him that you think of nothing else while in His presences?
Most of us can't answer yes to those questions because it is extremely difficult for us.  That kind of devotion for most of us is saved for our things… not our God.  We devote our time to making more money to have more things… or more time on the internet so we can drown out the call of God to our parched hearts.  There are many things we devote ourselves to that leaves God out in the cold. Think about what your life would be like if your relationship with Jesus was that deep and powerful… what would your life look like?
I believe those of us who love Jesus owe him more of our devotion and more of our love than we already give Him… because most of us give him only a tenth of all we have… instead of all of us.  I know that is certainly true of myself.  So go out and love the Lord at least as much as your dog loves you!  What do you really have to lose?