My wonderful husband, what can I say about him?  He is quite incredible, there is so much about him that I could go on about, but I will just share the top 10.  I bet you wonder why I feel the need to share this list of Top 10 Reasons Love My Husband?  There are lots of reasons, one is because I love him more than my life and he deserves to know how important he is.
In our world today I am often sickened by how men are portrayed.  They are belittled, turned into caricatures of idiots, treated and portrayed like they are stupid, silly and without any strength or wisdom (just watch any of the sitcoms or cartoons and you will see what I mean). I felt that I needed to stand up for the man who loves, honors and cherishes not only his wife, but his daughter and mostly his God.  He is a good man, a strong man and there are many out there that don't get credit for the same attributes.   Let me share with you what I think is most important about my husband, those things that make a man a real hero.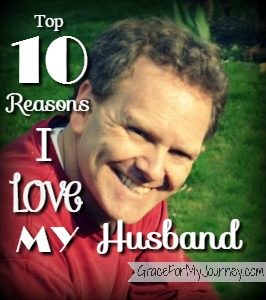 Top 10 Reasons I Love My Husband!
10. He is a deep thinker.
I mean it too!  The man thinks deeper than any man I have ever know.  He spends more time on introspection and deep soul searching than most people.  Because of this he is acutely aware of things around him and it makes him sharper and keener to those in need. His thoughts often take him places that others dare not go.  I love that he isn't afraid of his deep thoughts and that I get to share in them.  They enrich both our lives.  That leads to my next one.


9.  He thinks outside the box.
Because he is always thinking he also is able to see things from a different perspective and come that leads him to think outside the box.  He has unconventional ideas and those help people get through whatever they are facing. He is a true individual, all the way down to his boots 😉
8.  He is an incredible artist.
Yes, my husband is an artist and writes beautiful poetry, has an amazing blog, and has even written a couple books he hopes to publish someday. He dabbles in photography that is beautiful and he loves using his pictures with his poetry.  He paints and draws with many mediums and is always willing to take on any art project that comes his way.  My husband is truly a gifted man.
7.  He always makes me feel safe.
Not much needs to be said about this one, but it is a big one none-the-less.  I felt unsafe most of my life and with him I never feel vulnerable.  He fills a need that no one else can and that is need for protection. I know know without a shadow of doubt that he would die to protect me or my daughter… and that makes him sexy!  Yes men, if you are reading, it does make you sexy when we know we are safe!
6.  His family is always first.
He works so hard!  He leaves for work everyday regardless how he feels and provides a great life for our family which allows me to stay home so I can homeschool our daughter. Because of his sacrifices we never go without.  There are many tiring days for him and my heart is forever grateful for his sacrifices.  Though he works hard, work never comes first. Though there are many things that tug at him, we are his first priority and he will lay down all his desires to make sure ours are fulfilled.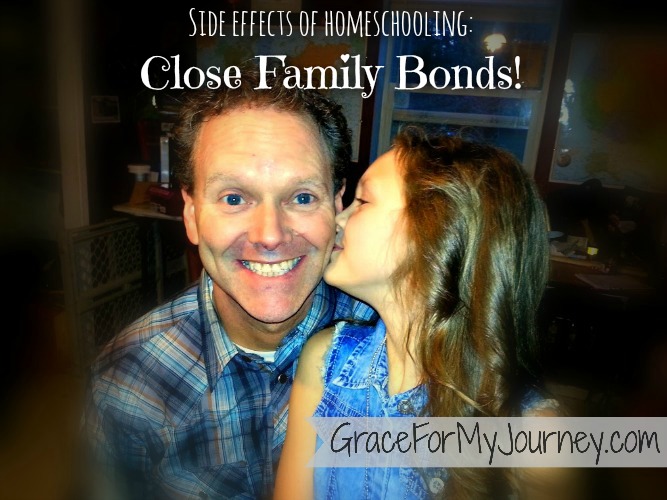 5.  He makes me laugh, a LOT!
Yep, he is a jokester, silly-heart, and takes nothing about adulthood seriously!  And I love him for it.  He makes me laugh like no one else can.  When I am angry (and yes, even when I want to be angry when I shouldn't), I get mad at him because he breaks through that anger and makes me laugh anyway! How crazy is that!?  He is beautifully funny and what I love most is that other people often don't get his kind of "funny" because it is meant for me and most of it is between just us.  How precious is it to share something with your spouse no one else does!
4.  He is fiercely loyal, kind and honorable.
My husband has the dubious reputation at work of being the only person that can flat out tell you NO, mean it, and still make the person walk away feeling appreciated and like a winner. He will never walk away from a commitment "just because."  He will do the right thing regardless of whether or not it makes everyone happy, he will not compromise who he is for others.  I can trust what he says, because I have seen him walk out his honor.
3.  He is an amazing dad.
To say that he is an amazing dad is an understatement. Now he would tell you otherwise, but we are always hardest on ourselves.  But his little girl thinks that he literally hung the moon and could take her back to see it up close and personal at any moment, if only she asked.
My daughter is 12 years old and her daddy still carries her to bed at night, like her knight in shinning armor.  Let me tell you what kind of impact that is having on our girl, it is creating big shoes for some young man someday… and I don't mind.  She is learning what is like to be cherished, loved and treated with respect and that will carry over into the rest of her life.
Their bond is strong and unbreakable and I pray that translates into her future with God and her someday husband.  He is strong when needed too, and when I am finished and can't think of what to do next in one of those yucky moments, he is always right there to steer us in the right direction. He is our compass.
2.  He is not JUST my best friend!
Having a best friend is great, but best friends have limits too.  He is so much more.  There is nothing or no one outside of our God that is more important to me than him.  He is a true gift from God, by God, he is my other half, literally.  My house is empty when he isn't here.  My heart is lonely when he is gone.  We have been married for 21 years and I still get excited when he comes home from work, or he calls me during the day.
I will tell you a secret.  Sometimes I call him for some "need" I have during the day, only just to hear his voice.  I long to be around him, even when he leaves the kitchen cupboards open and loads the dishwasher wrong no matter how many times I have showed him how I like it done. He is my beautiful gift from my Faithful Father.
(Yes honey I called you beautiful! 😉 )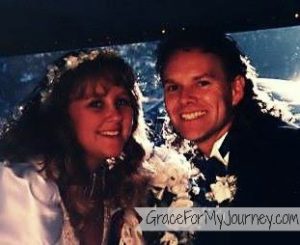 1.  He loves God!
He loves God uniquely and sometimes it is a quiet love, other times it is a wild love. But the love is there and I can see God through him and in his actions daily.  I am blessed that he is a man of God because with that comes great favor and joy for our home, even amongst the pain and sadness that comes in this life. He is leading a legacy of love in our home.
Mark… My husband… is an amazing man!
I could go on and on with this list and I am so grateful to God today for the amazing man I get to call my husband and I pray God blesses Mark's life beyond what he can imagine!  I pray the Lord fulfills every dream that he has and blesses his socks off.
Thank you Mark for always being there!  I love you!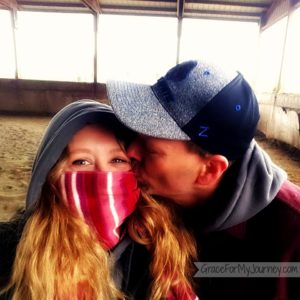 What do you love about your husband? Share!
Please! Share with me why you love your husband! Better yet, write a blog post about it, then come back here and share your blog post and we will all come over and read it.  God gave you your man, what is it that made him just right for you?  Oh, and if you don't have a husband, but do have a fiance, let's hear about him!
What do you need?
I would love to hear what you want to see from me!  What need do you have that I can help you with?  What is most pressing in your life?  Write below or message me and I would love to chat with you!