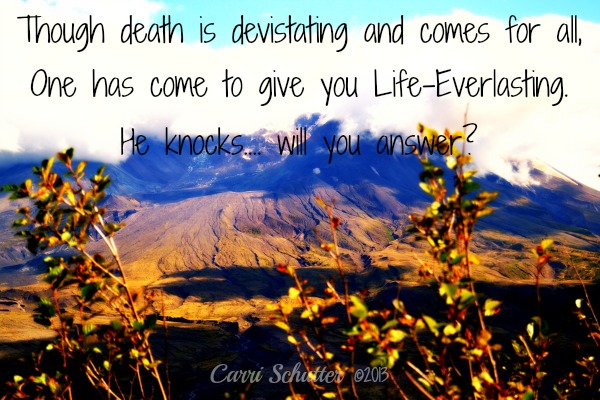 Where are you going when eternity comes for you?  Is that something you think about or do you push it away like an unwanted friend.  God wants you to spend eternity with Him, He has made a way for you to do that but it is up to you whether you do or not.  He loves you and would not want anyone (that means you) perish.
"For God so loved the world that he gave his one and only Son, that whoever believes in him shall not perish but have eternal life." John 3:16
"Here I am! I stand at the door and knock. If anyone hears my voice and opens the door, I will come in and eat with that person, and they with me."  Revelation 3:20
All you have to do is accept His offer and ask Him and He will never leave you or let you down.